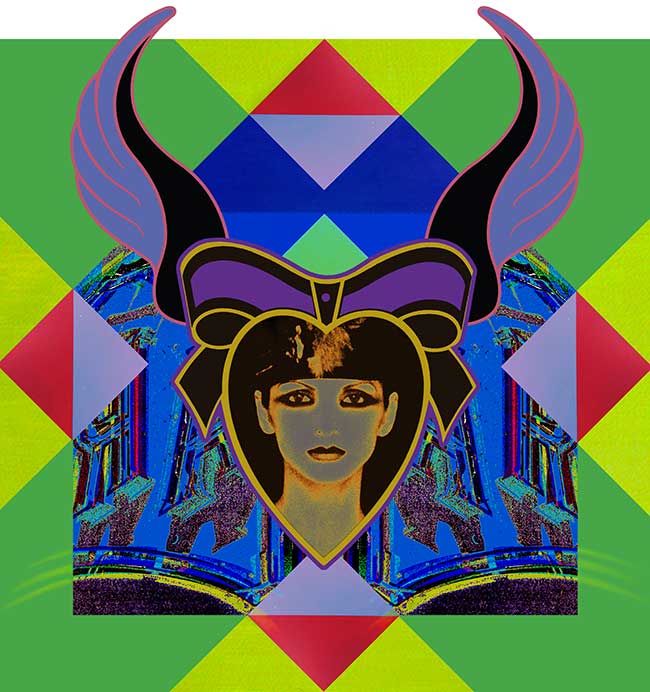 Fallen Angel – 2012
Every angel needs the wings of a dove, or the ears of a hare, part of a GOSH charity auction print. The face of Biba adorns the heart-shaped swing ticket of the Biba Mistress Room.
Printed digitally using archival inks on 330 Somerset Satin Enhanced paper.
Size: 77 x 77 cm. Signed, numbered, limited edition of 150 prints.