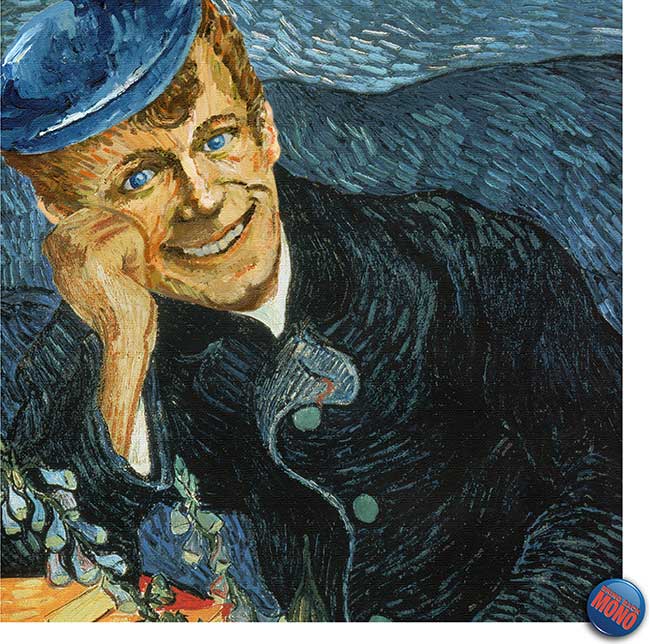 Gene Vincent van Gogh – 2010
Had gentleman Gene, front man of The Blue Caps & 'Be-Bop-A-Lula' recording star, met Vincent van Gogh, this could have been the result. The badge – only one ear!
Printed digitally using archival inks on 330 Somerset Satin Enhanced paper.
Size: 77 x 77 cm. Signed, numbered, limited edition of 150 prints.