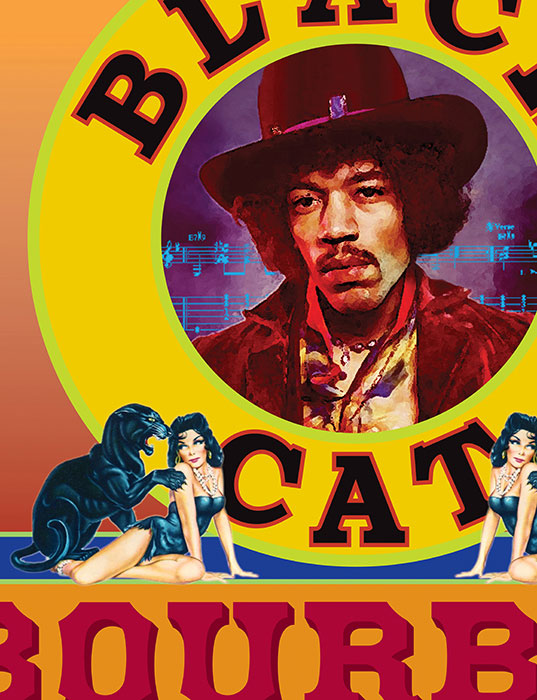 Jimi's Purple Haze – 2013
Jimi Hendrix with one of his inspirations – bourbon; it inspired him, along with a vast array of drugs, to write such classics as 'Purple Haze'…..it also killed him.
Printed digitally using archival inks on 330 Somerset Satin Enhanced paper.
Size: 63 x 49 cm. Signed, numbered, limited edition of 45 prints.