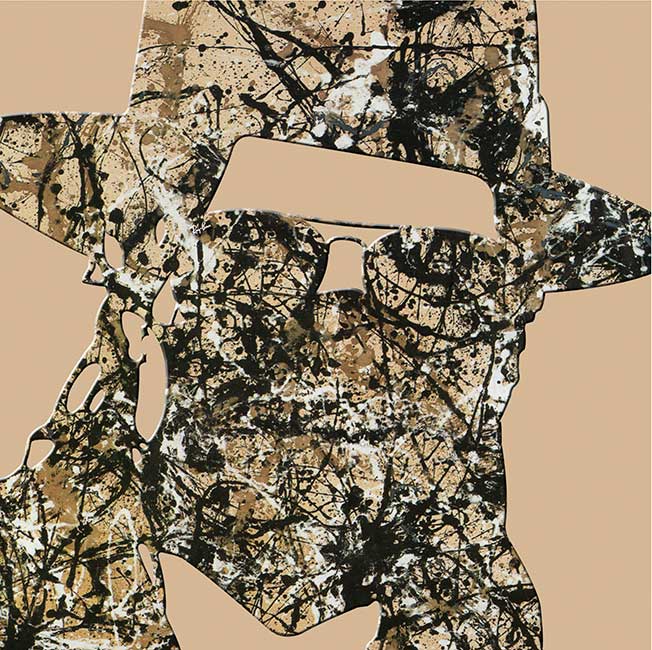 Michael Jackson Pollock – 2010
This could have been Stonewall, Betty or Jessie, but Jacko's the chosen one, co-joined with US painter, Jackson Pollock, by the accident of name.
Printed digitally using archival inks on 330 Somerset Satin Enhanced paper.
Size: 77 x 77 cm. Signed, numbered, limited edition of 150 prints.