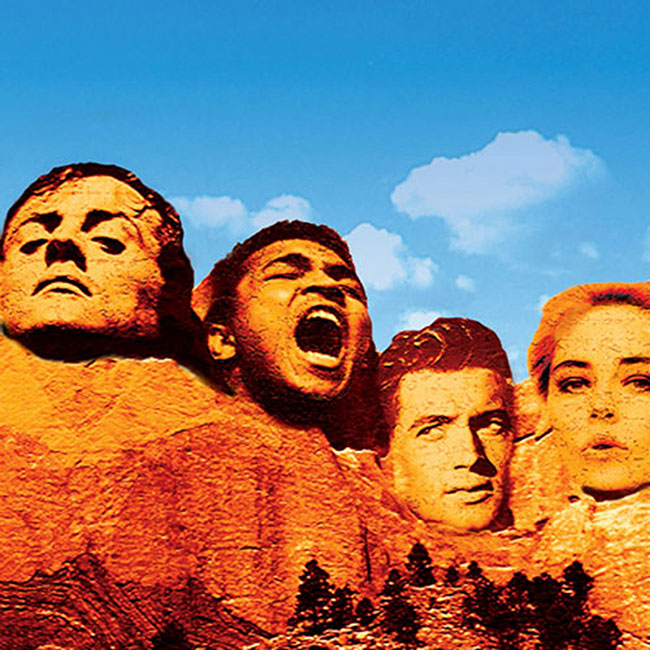 RockClayRockStone – 2010
Mount Rushmore if true to material. Thus Stallone as Rocky, Ali (nee Clay), Rock Hudson & Sharon Stone are my choice. Eventually they'll end up as Sandie Shaw & Muddy Waters.
Printed digitally using archival inks on 330 Somerset Satin Enhanced paper.
Size: 77 x 77 cm. Signed, numbered, limited edition of 150 prints.