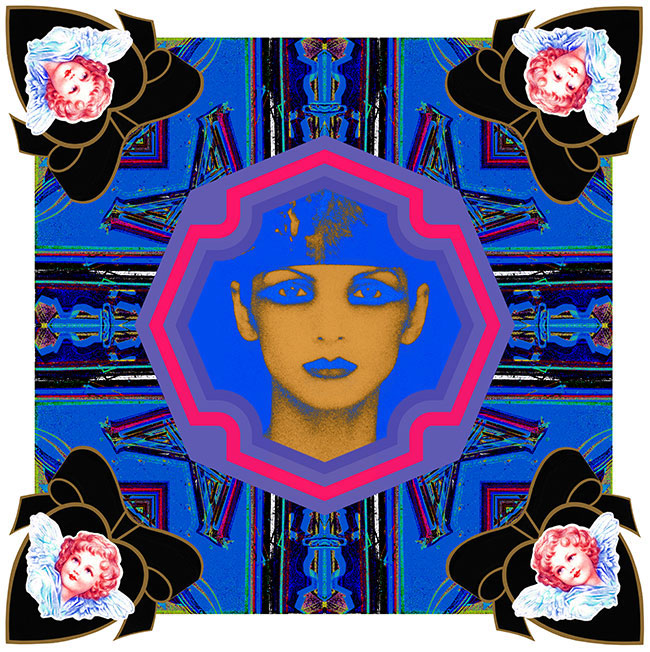 Angel of Mercy – 2012
The simpering cherubs came from an old print works in Notting Hill in 1969, they float on the Biba Mistress Room swing ticket, but their first outing was in 1976 on a studio Xmas card for our client, Paul McCartney. He loved it.
Printed digitally using archival inks on 330 Somerset Satin Enhanced paper.
Size: 77x 77 cm. Signed, numbered, limited edition of 150 prints.